Packing a Workspace
December 08, 2016
This is my sixth and final post for the 6 week Support Driven writing challenge. For this post, the topic is "Share your workspace with us."
I'm a remote worker, because of that, my physical workspace is in flux. Most days are spent either at home or a local coworking spot. Because of that, I wanted to capture what I keep in what I call my desk, my backpack.
I do have one rule for where I work: The space must be quiet and private. No open office and little time spent in coffee shops.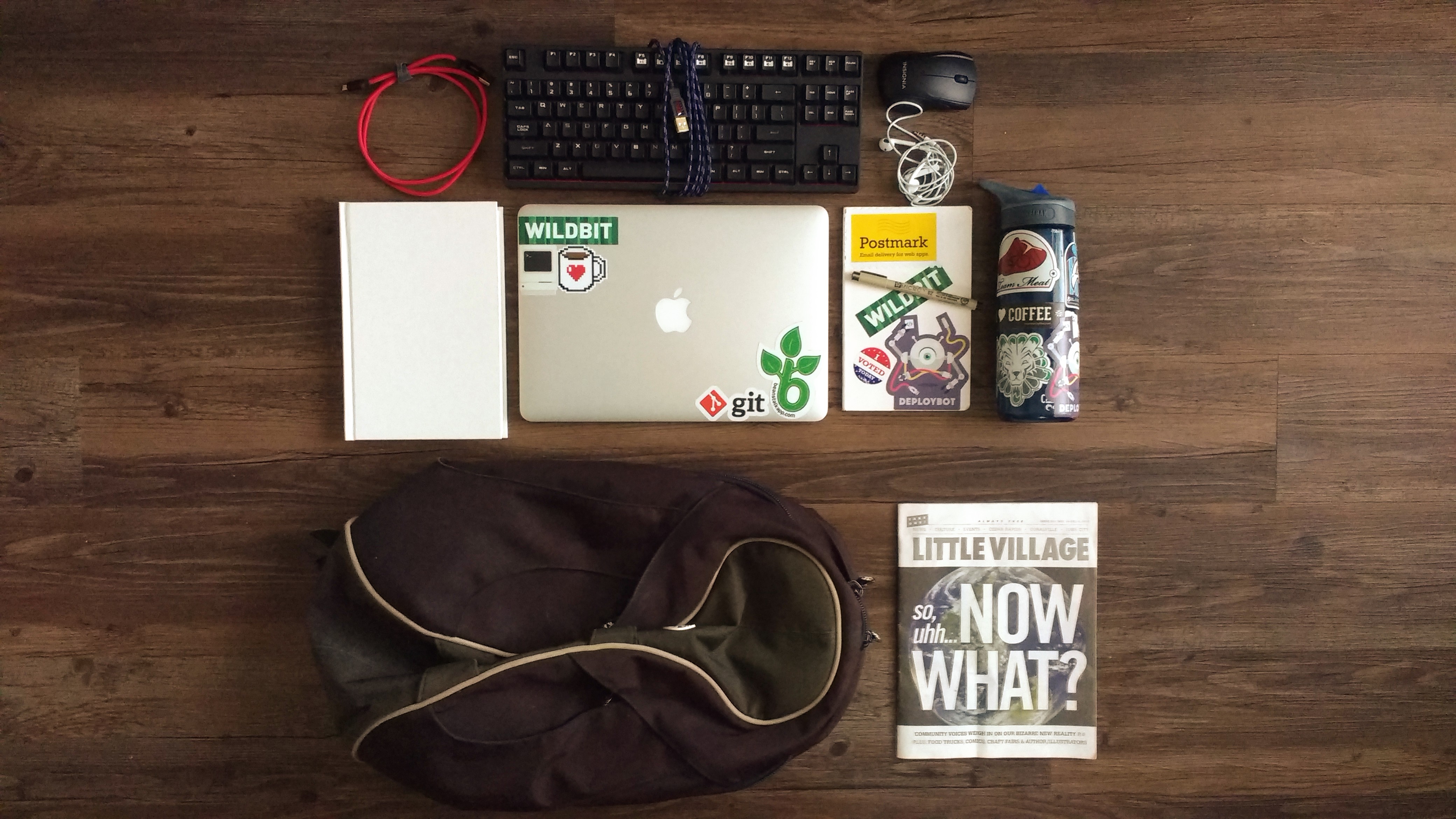 Here's what's pictured above:
Standard issue MacBook Pro and charger.
Ear buds.
A notebook to write down thoughts.
Blue/Black Pen. Like a TV remote, I'm always losing one of these. Currently lost is the blue pen.
USB cable.
Clicky keyboard & mouse. Not always on me but a must have.
Water bottle.
The book I'm currently reading, Getting Things Done.
A local magazine, Little Village.
The desk, a Crumpler Backpack.
Unpictured:
Snacks/lunch.
Coffee mug.
Sweatshirt, mittens, and hat. (it's getting cold)
---
Other Posts In This Series